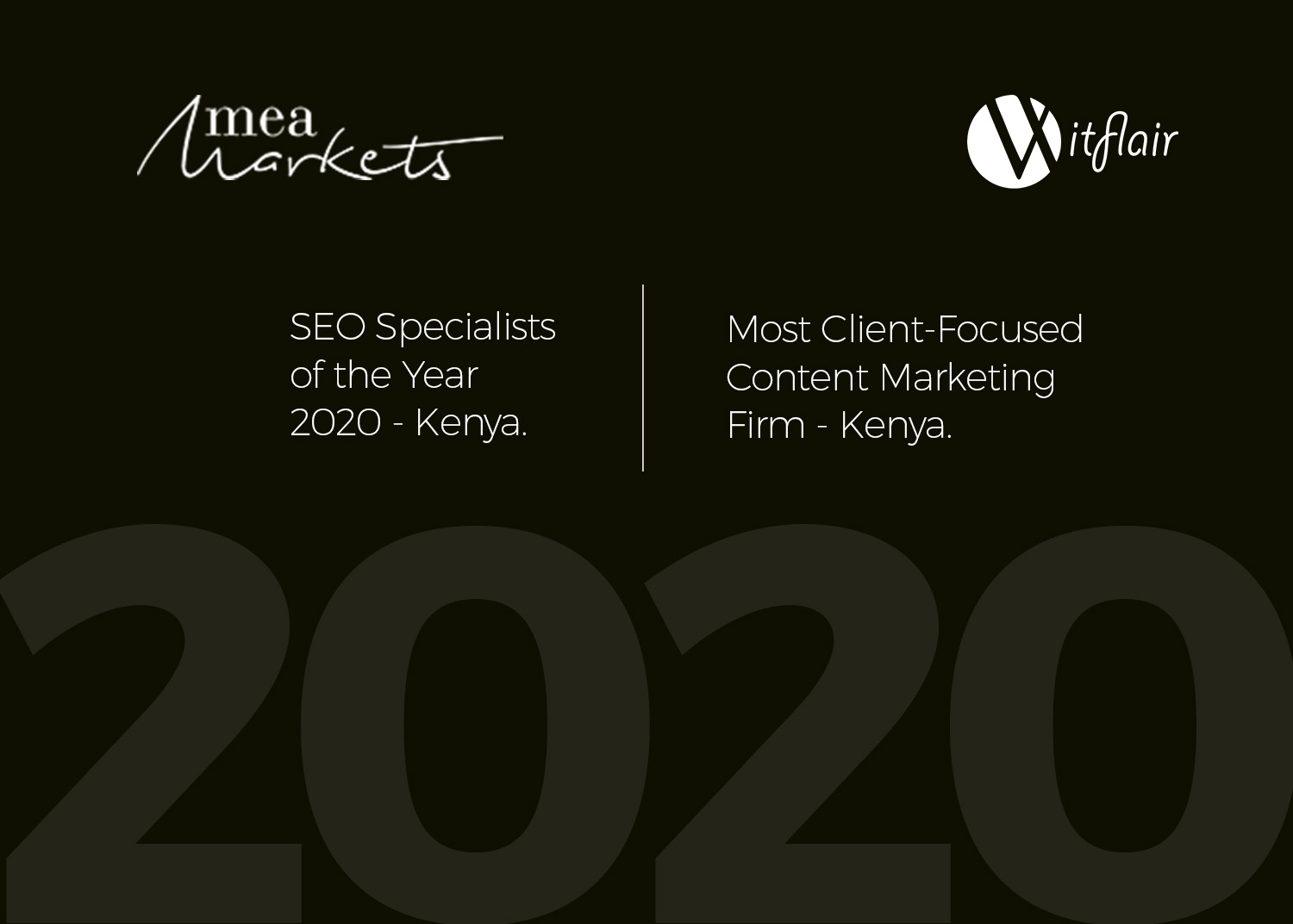 Mea Markets Names Witflair for Two Awards in 2020
Witflair Named Most Client-Focused Content Marketing Firm and SEO Specialists of the Year 2020 – Kenya
It is with great joy that we announce our latest awards presented by MEA Markets.
Towards the end of 2020, MEA Markets announced Witflair as the SEO Specialists of the Year 2020 – Kenya. Shortly after, we were presented a second award as the Most Client-Focused Content Marketing Firm – Kenya.
Many thanks to our clients and well-wishers for supporting us on this journey. We definitely could not have achieved this feat without you!
Not only did we manage to close the year with 4 awards, we are grateful to know that we served our community in the best of our knowledge.
We are hopeful about 2021 and we promise to continue putting our best foot forward as we deliver great graphics, web, and content marketing solutions.
Let us nurture your business together.